The hanging garden of the Royal Palace has been reopened to the public after a long restoration last November.
The Japanese artist Uemon Ikeda (residing in Rome), along with 12 students from the Academy of Fine Arts of Naples, has installed  An Enchanted Garden to the East of the Sun in occcasion of the garden's reopening. The red wool and silk thread that leads from the courtyard of the Palace through the fabulous marble staircase and the rooms of the Royal Apartment is still present.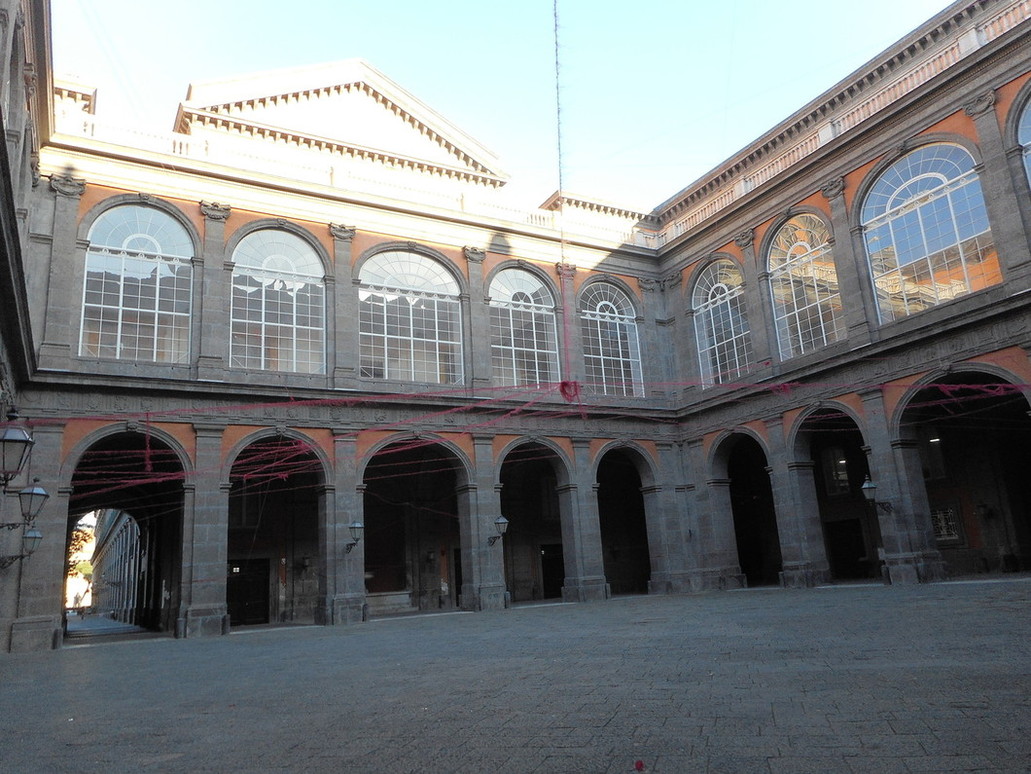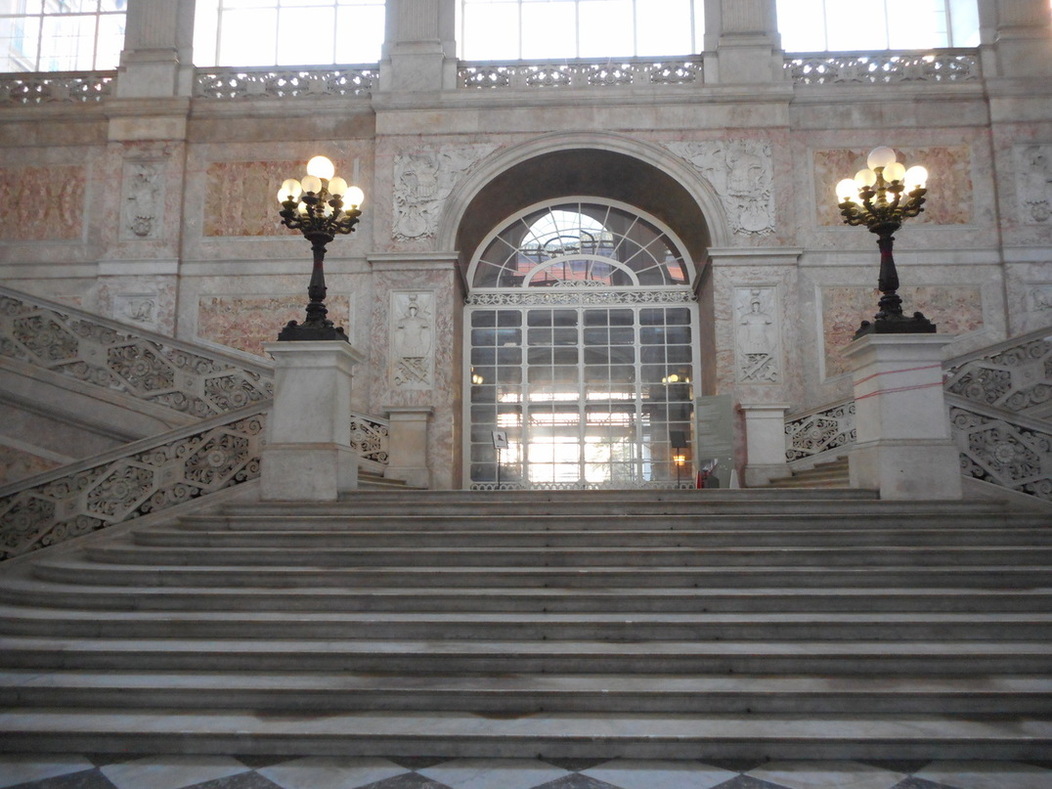 We can follow it along the halls displaying the famous and delicate tapestries from the Royal Factory of Naples, the amazing rococò stuccoes decorating some of the ceilings, furniture, paintings and the fabulous doors of the royals.
The thread weaves a connection among art, arhitecture, the flora of the garden and of course the enchanting view of the Bay.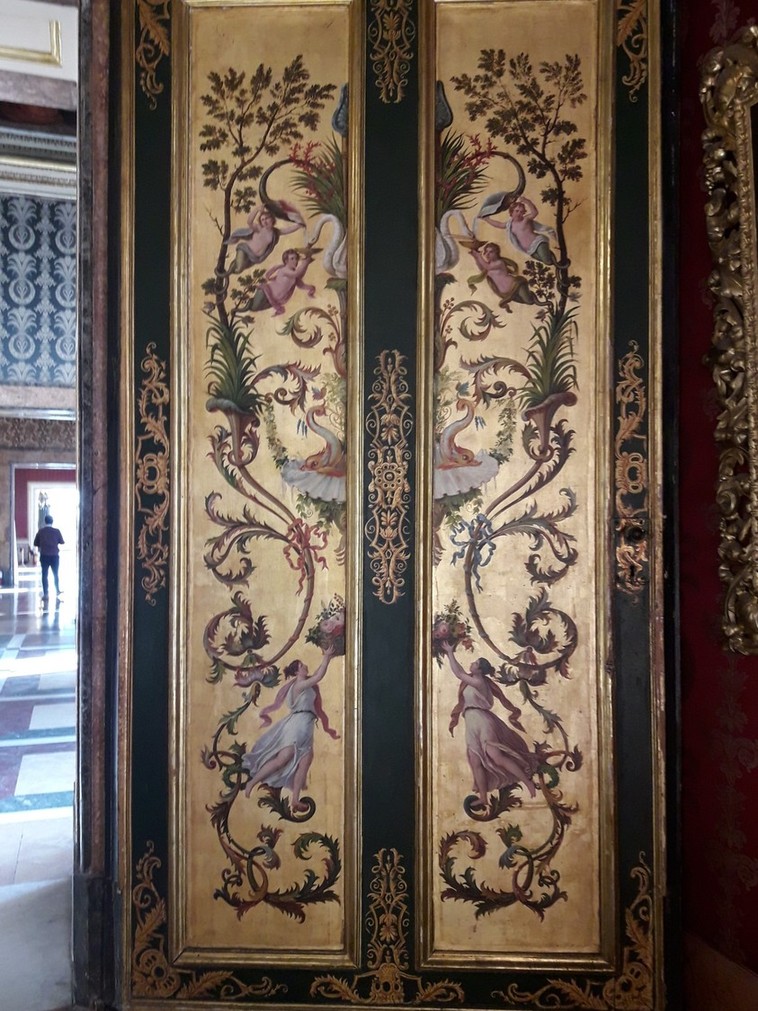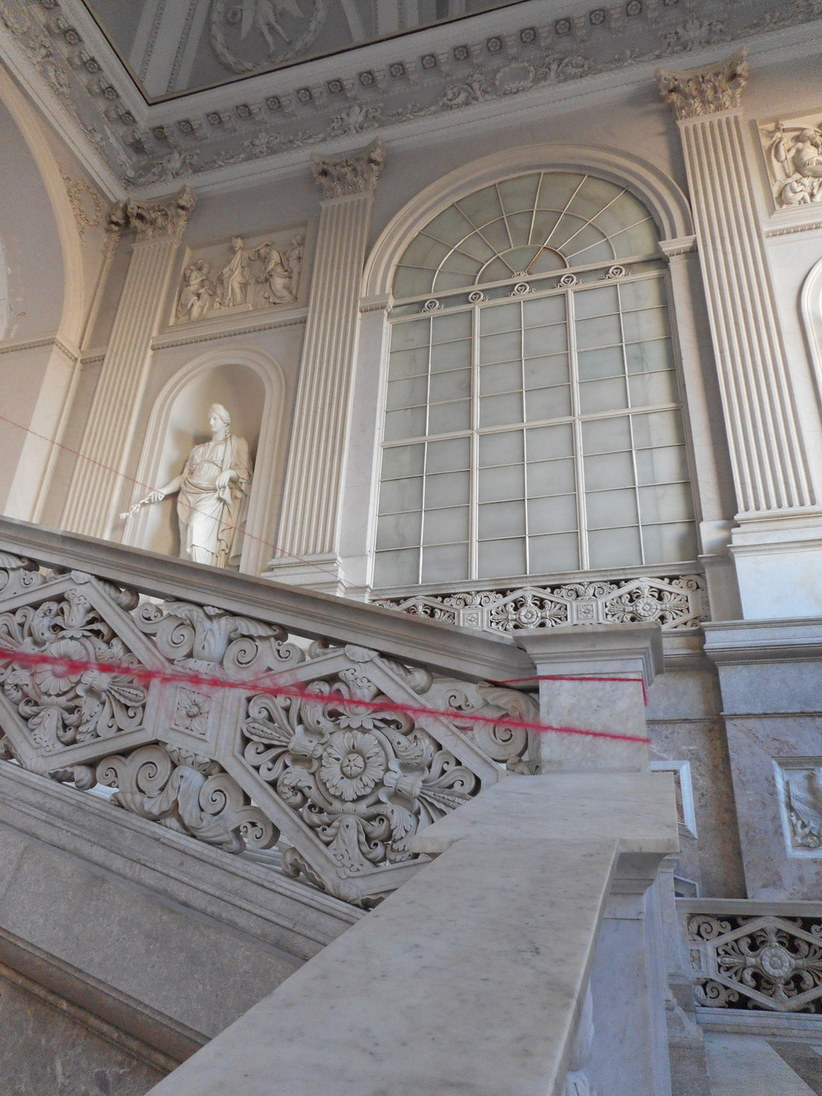 After a tour of the Royal Apartment a coffee at the Gambrinus cafè is mandatory. This 19th c. historical caffetteria is at the corner of via Chiaia and Piazza Plebiscito, in front of the San Carlo Opera House.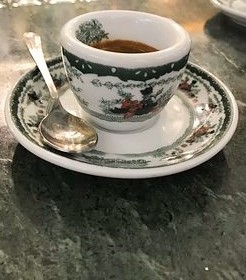 Neapolitans stand by the counter to sip the espresso surrunded by the original Liberty Style stuccoes, paintings and decorations.