Alice: One warm August morning, we were walking around the narrow streets of a place very dear to us and looking to delight our palates with a typical pastry from the area. Years ago we used to recommend this place to tourists and friends but only few took our advice and unfortunately in recent years this place has become more and more crowded.
Fiorella: Since it is our refuge and our place to relax, we cannot reveal its identity to all of our readers. However, those who are interested in following our hints to discover which location we are talking about can write to us privately and we'll reveal this little puzzle.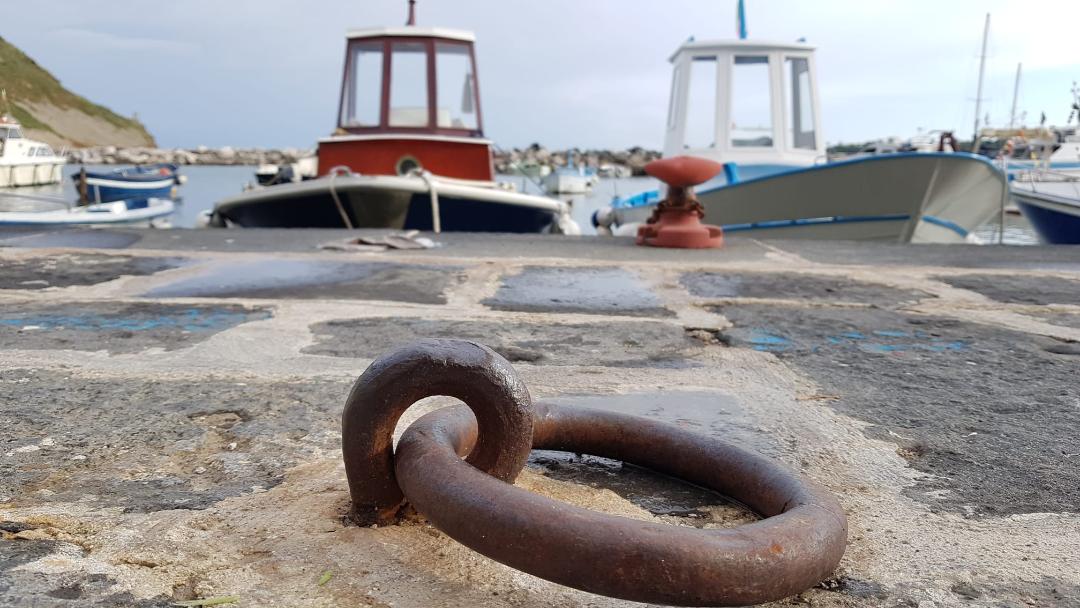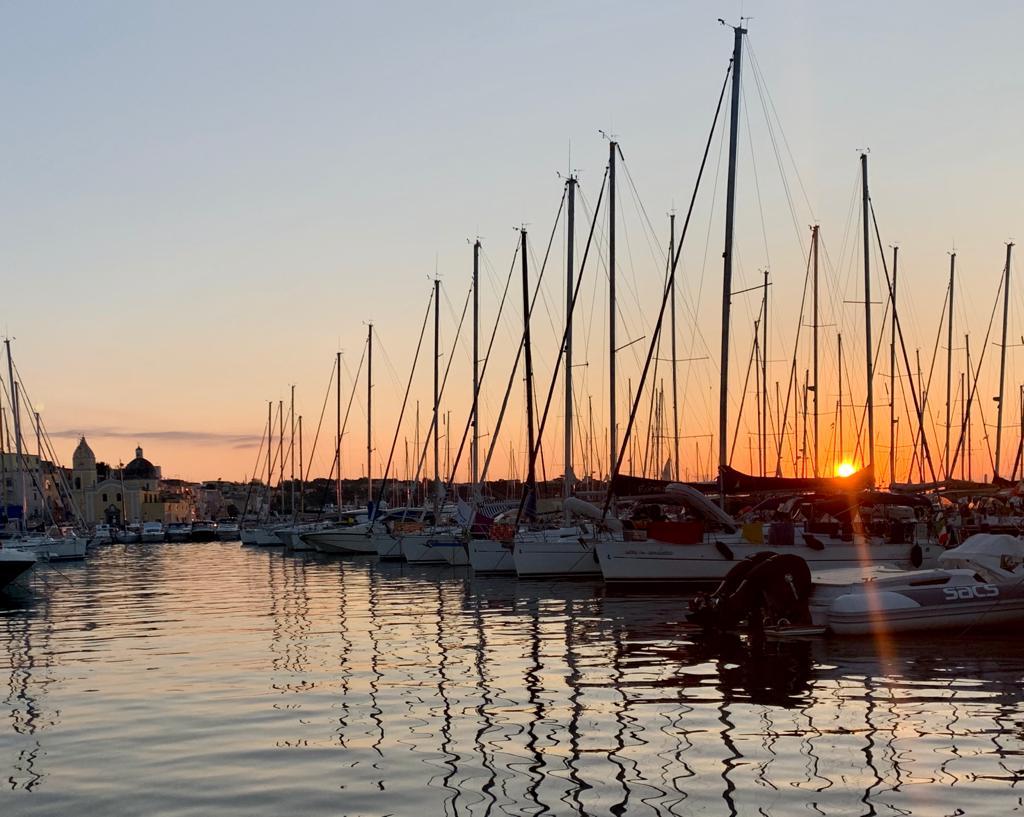 RECAPPING: We were out for a stroll in search to satisfy our sweet tooth when who did we run into? None other than Barbara, another lover of this place, our "brilliant friend" – or even better – "brilliant designer friend" who also found herself in front of the pastry shop.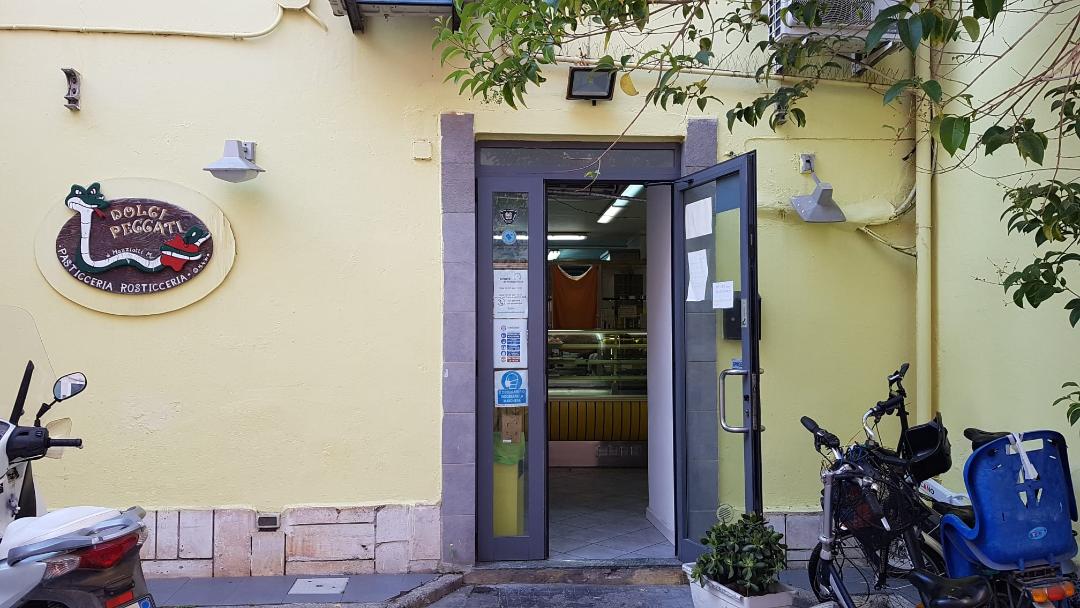 This pasticceria boasts the invention of one of the delicacies from Campania called the "lingua di bue" or "tongue of the mother in law" which is a rich puff pastry filled with custard or lemon cream.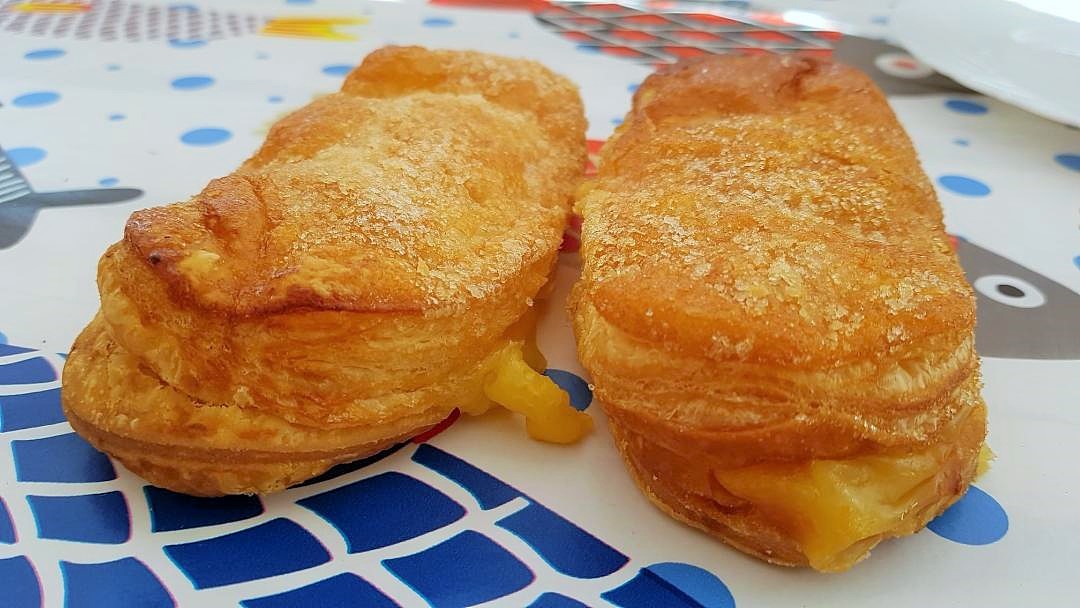 Faced with the dilemma of choosing between the two, we suggest you order them both!
Barbara appeared as we were walking out of the shop with our warm and fragrant package. Per her usual, she was wearing fabulous jewellery. We were so excited to see her that we were able to resist the temptation of sinking our teeth into the treat right out of the oven and invited her to have a coffee on our terrace for a little chat.
Postponing tasting a warm lingua di bue is almost a crime, but we knew that we were close to home and that we'd still be able enjoy it to the fullest.
The three of us walked down the high-walled little streets that hide gardens
and lemon groves with breath-taking glimpses of our beloved place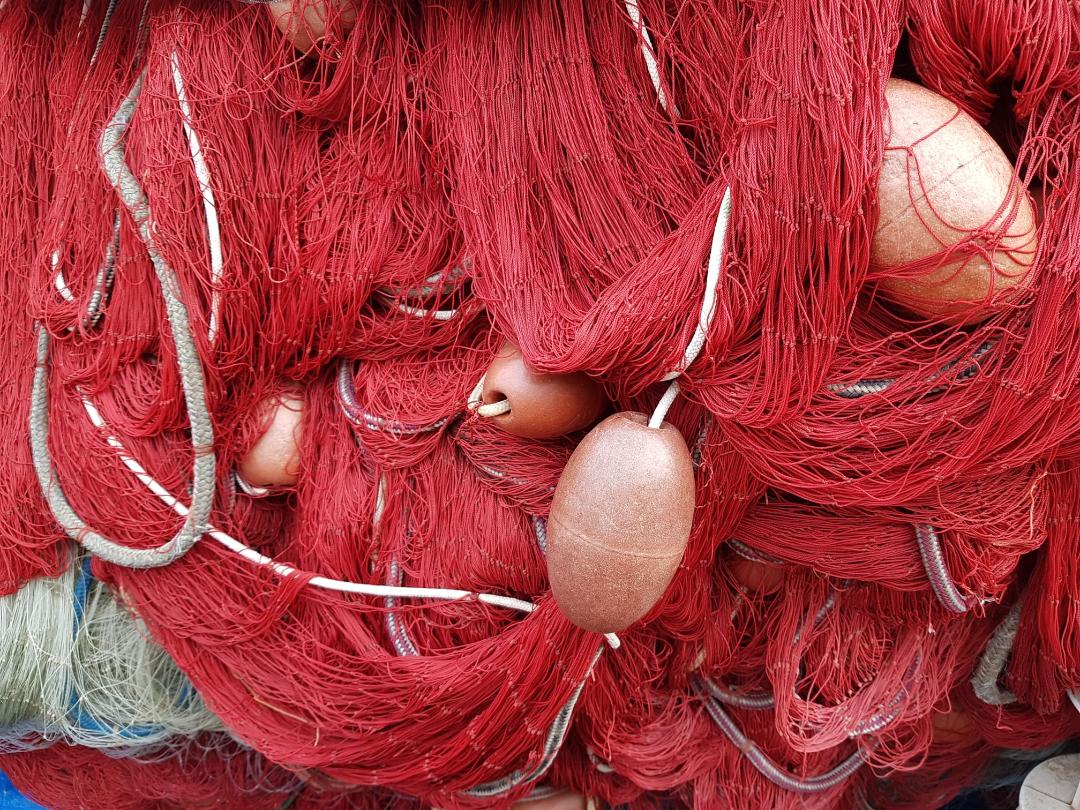 leading us to our apartment where the coffee was already on the stove.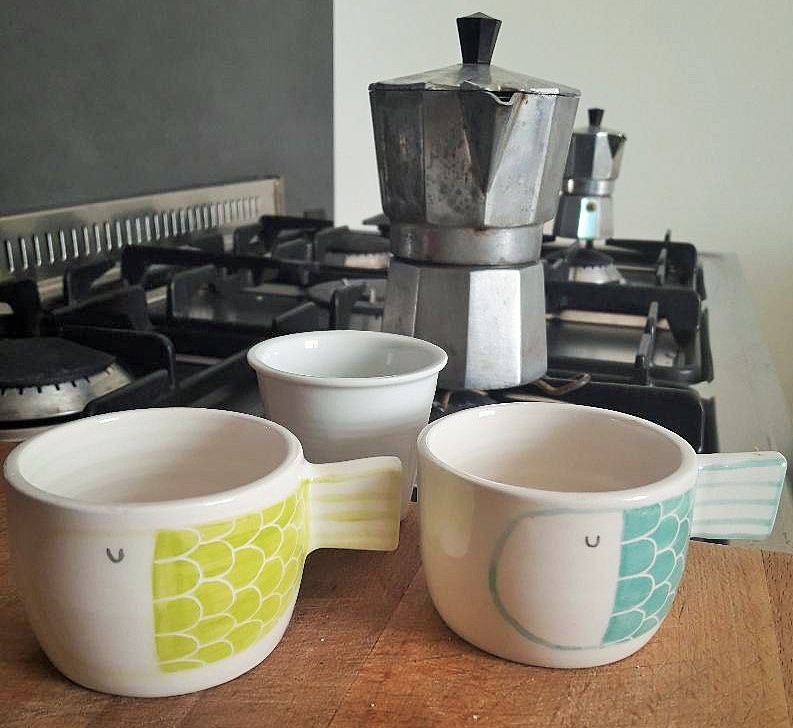 What is more fabulous than a strong Neapolitan coffee, a warm lingue di bue and a friend adorned like a modern day Sant Agata?
On a secret terrace in this magical place, Barbara unveiled the symbols in her work. She also shared other insights into what it's like creating innovative jewellery in the context of one of the historic Neapolitan artisanal trades which has put this city on the map for centuries.
Barbara: My dad says that when I was young my response to the question "What do you want to do when you grow up?" was "I want to be an inventor". The result is that I work as a teacher in the morning and in the afternoon I dress up as an inventor!
Alice: Fantastic! It sounds like you have a lot going on! Tell everybody what you invent and how you started you career.
Barbara: I am a jewellery maker. I started out by experimenting with copper aluminium, polymer clay and recycled materials which have always been the base of my creations.
In the beginning, I exhibited my works in a small gallery called FaBer which I shared with my cousin who is a fashion designer.
Later on I decided to make necklaces and earrings with stones until the moment that I got my big break. A space opened up at the historical Borgo Orefici where I could have my "banchetto" (workbench) on which I could finally forge metals! This is when my fantastic adventure begun.
I finally found my way and started my bMad_Jewels production!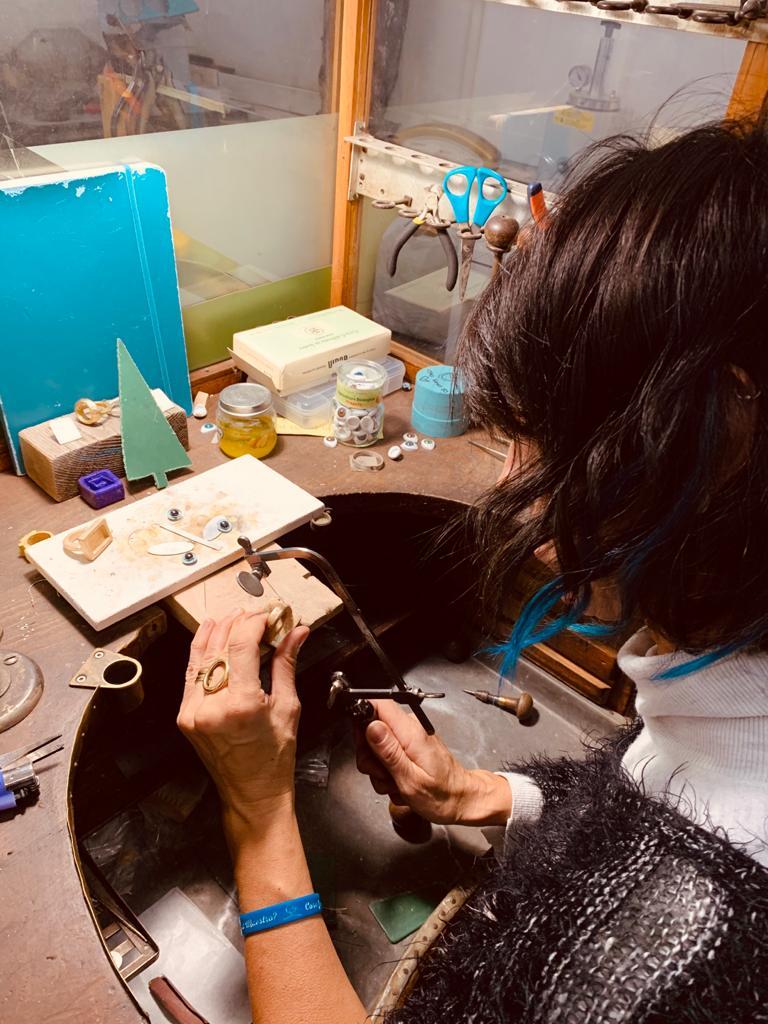 I design and transform metal into thoughts, feelings and symbols…
Fiorella: It must be very exciting for you to work where the first corporation of goldsmiths and silversmiths was established.
Alice: Oh yes! Borgo Orefici and Piazza Mercato, being close to the commercial port, have always been a place where these kinds of trades flourished. Where was the corporation of silversmiths established exactly?
Fiorella: It was in the Anjou (Angevin) Kingdom that the first French masters were called by the Royals to Naples to teach their art to the Neapolitan silversmiths. The administrative centre of the Corporation was in Piazzetta Orefici (not far from Barbara's studio) where a counsel called Udienza was entrusted to checking and eventually approving the handicrafts. The quality had to be outstanding!
Unfortunately, very little survives from the Angevin production, but the famous Bust of St Gennaro reminds us of this glorious past.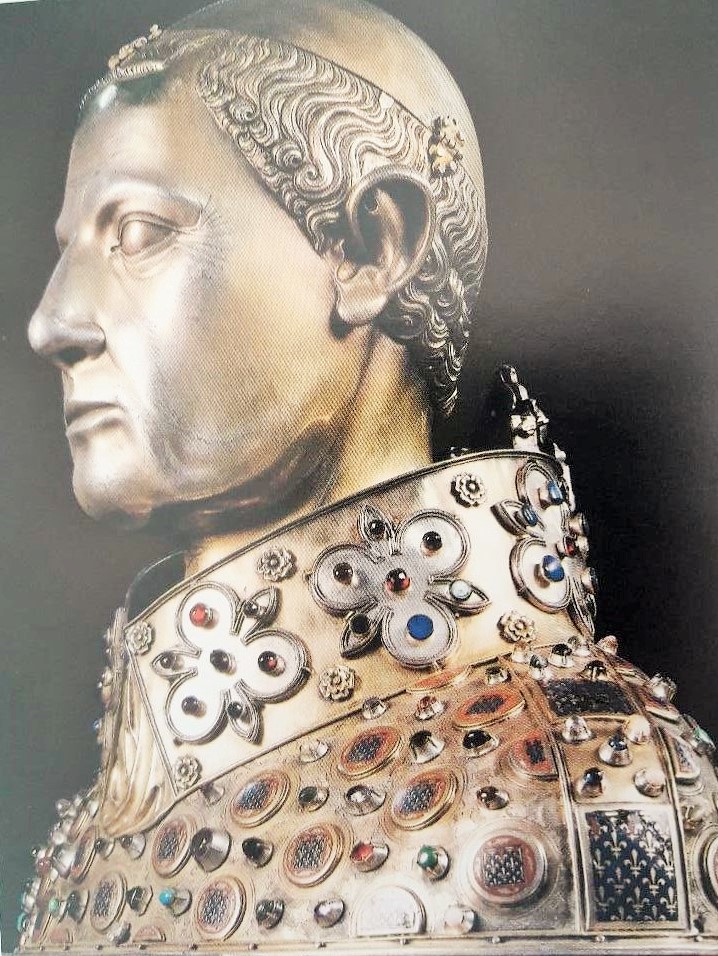 In the Baroque Age, the productions reached their height and as a result it was decided that goldsmiths and silversmiths could only work in this specific area of Naples.
It is amazing that you construct your creations here, where also most of the busts of the Treasure of St Gennaro were produced!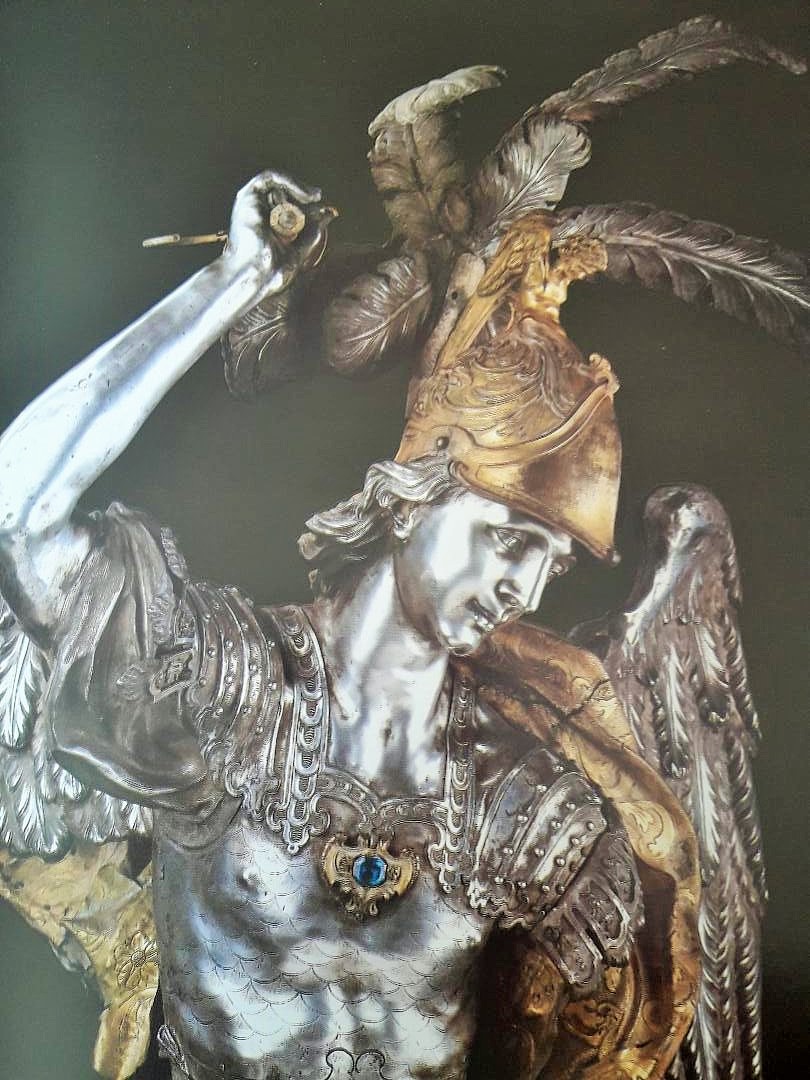 What are you working on now?
Barbara: I give life to universally recognized and beloved symbols icons.
Alice: Oh fabulous! We can see that these pieces have a lot to express. Tell us more about the impetus of these creations.
Barbara: Well, there is the 'house' which is the most cherished place of our roots and our family.
Then there is the 'eye' which is the mirror of the soul.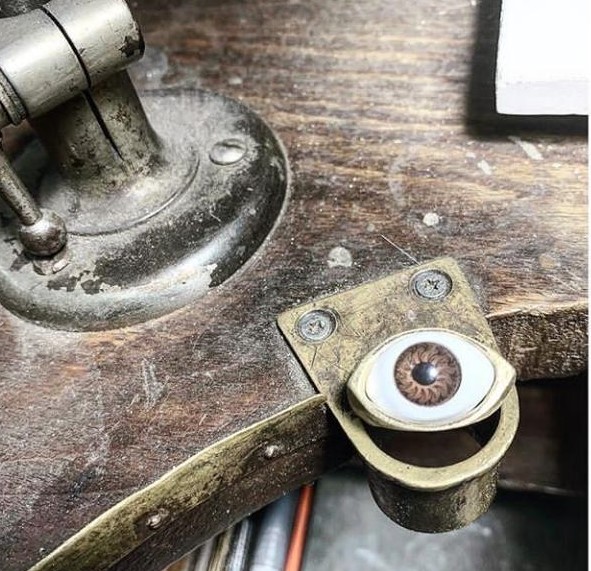 It is also part of the Neapolitan superstition; the evil eye or the talisman which chases away bad luck.
The 'open space' is a mysterious place only known to ourselves; our personal shelter.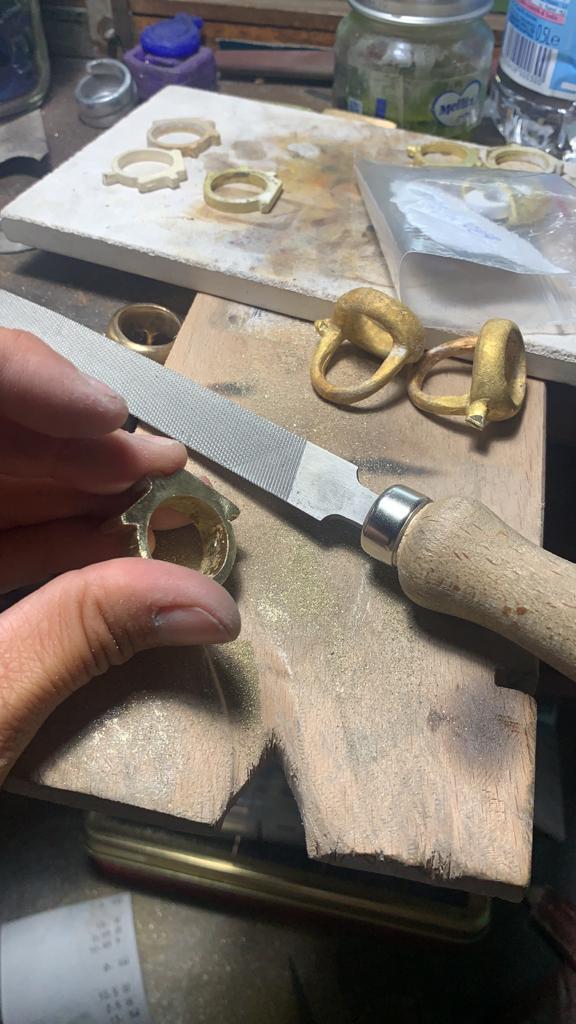 There is also the 'castle' where all stories have a happy ending.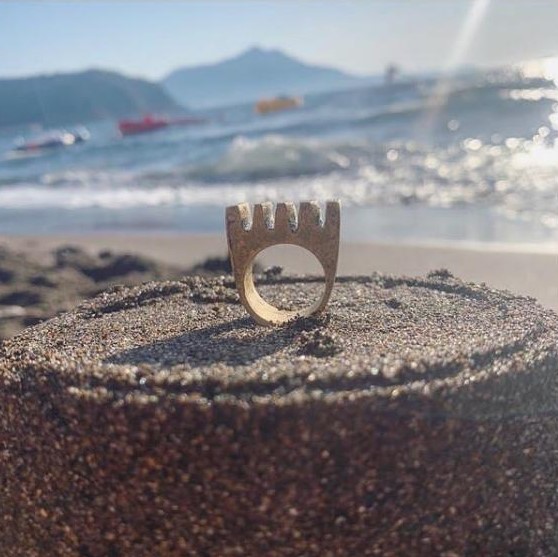 Alice: The one you are wearing must be the 'the frame of your dreams'. This one is a favourite of mine!
Barbara: Yes, this is the frame where clients ask me to capture the words of a book they love or the rocks, sand or little shells from a place near and special to them.
Fiorella: How do you feel being a contemporary jewellery artist with your innovative and minimal touch in such a traditional context like the Borgo Orefici?
Barbara: It has been my determination and enthusiasm for what I do which has allowed me to discover a world where most of the doors are shut and hard to open. You have to be able to learn only from watching because most of the artisans don't reveal their secrets.
Alice: We can tell that your work really sets you apart from most of the goldsmiths and jewellery makers of the Borgo and it expresses your personality and strong joie the vivre.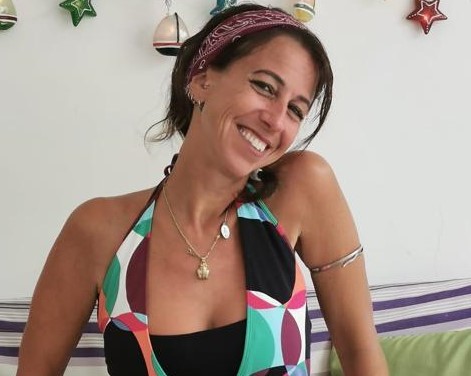 P. S.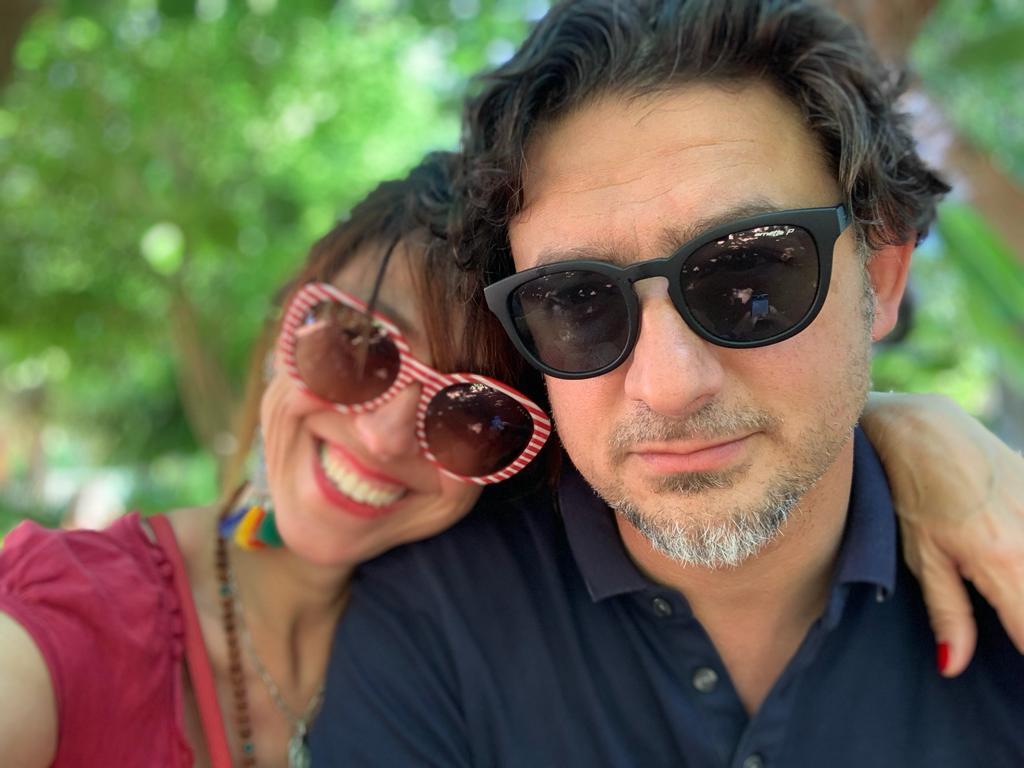 Barbara Tartaglia with her husband Gianluca Zivieri. Gianluca is also a fan of our not-so-secret spot, of lingue di bue and of BMad_Jewels of course!
Gianluca owns a comapny that rents luxurious and exclusive villas in Italy. If you are planning to spend a fabulous vacation in our country, while wearing f a b u l o u s jewels here is the right couple!