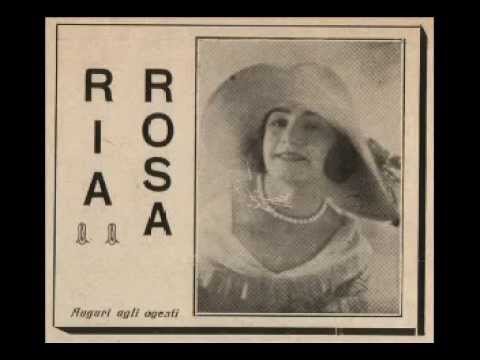 Fiorella: Alice I know that you are a big fan of varietà theatre and that you also studied all of the theatres of Naples. Haven't you also done researches on cafè chantant which inspired your performances? It is a world which isn't that well known as an important facet of the life and culture of Naples.
You, an American in Naples, you made me fall in love with my compatriot Ria Rosa!
Alice: It is seriously a joy to share with those reading a little about the biography of a woman so revolutionary and ironic!
Historically, Naples is a city of  theatre, music and film: it has the oldest Opera House in Europe which was opened here in 1737. Did you know that Enrico Caruso was from Naples?
More recently Pino Daniele, beloved in all of Italy composed blues songs in Neapolitan dialect. You cannot forget about the actors such as Vittorio De Sica, Totò, Sofia Loren among others who are etched in the fabric of this dramatic city.
Many say that Naples is a stage. You hear the notes it in the voices of those selling fish in the morning, in the calls of the lemon granita vendors on Via Dei Tribunali, on the street corners with buskers playing music from all over the world, in the piazzas full of performances of every type and the way people tell a story to their best friend over coffee.
A few years ago I had an opportunity to spend a summer researching women in theatre and music during Naples heyday at the Fondo De Mura in Castel Nuovo (Maschio Angioino).
The Belle Epoque with the Festival of Piedigrotta, Salone Margherita and a pervasive culture of performance produced exceptional writers, actors, dancers and musicians but there was one woman who I came across, Ria Rosa (Maria 
Rosaria Liberti
), who changed the
face of the traditional Neapolitan song. I had to put her song "Preferisco il '900" (I prefere the 20th century) in my show which she wrote in Neapolitan the early 30's in New York.
New York is the city where she settled after doing a tour there in her early 20's:
My boyfriend is not modern, he prefers the 19 th century. Instead, I like the 20 th century
Every day I get so angry!
This girdle needs to be loosened, it is such a waste of time
Lipstick, cigarettes, men's trousers… he doesn't want to see any of it, he would rather die!
Instead, I want to do all of those things just to spite him
I want to smoke, I want to wear lipstick on my lips!  What's wrong with that?
I want to go walking in the sand of Coroglio Beach, I love the smell of the beach there!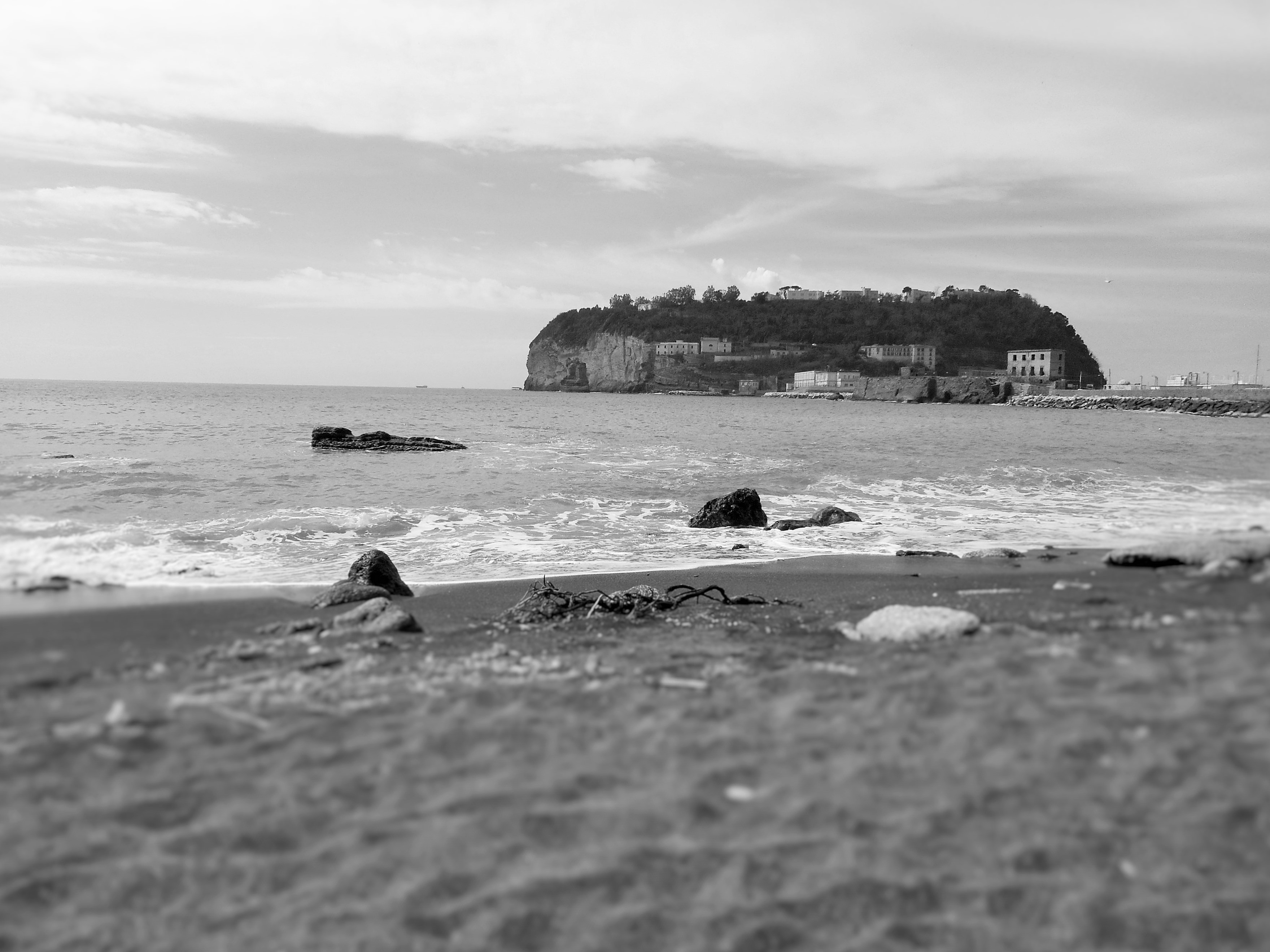 Coroglio Beach     
Il mio fidanzato non é moderno, gli piace l'Ottocento, a me invece piace il Novecento e tutti i giorni mi devo intossicare (arrabbiare).
Il corpetto va allacciato, questo spreco non mi piace. Il rossetto, la sigaretta, i pantaloni alla maschietto… non vuole vedere nulla di questo. Che lo possano ammazzare!
E io invece per dispetto lo voglio fare. Voglio fumare e il rosso sulle labbra voglio vedere! Che male c'è?
Sulla spiaggia di Coroglio mene vado a passeggiare. Sulla sabbia, sugli scogli ma che odore che ci sta.
She went to New York and never looked back. In a world dominated by male composers, agents and producers, she was one of the only women to write and perform her own songs. In contrast to the other songs of immigration, love and family being performed by others who had left the home country, she chose not to adhere to the traditional themes of that time and penned lyrics with social and political importance.
One of the best things about her music is that she never lost the roots of her native Napoli. Not only are the songs in the Neapolitan dialect, they are full of details about the streets, the people and the landscape of the city. Fabulous!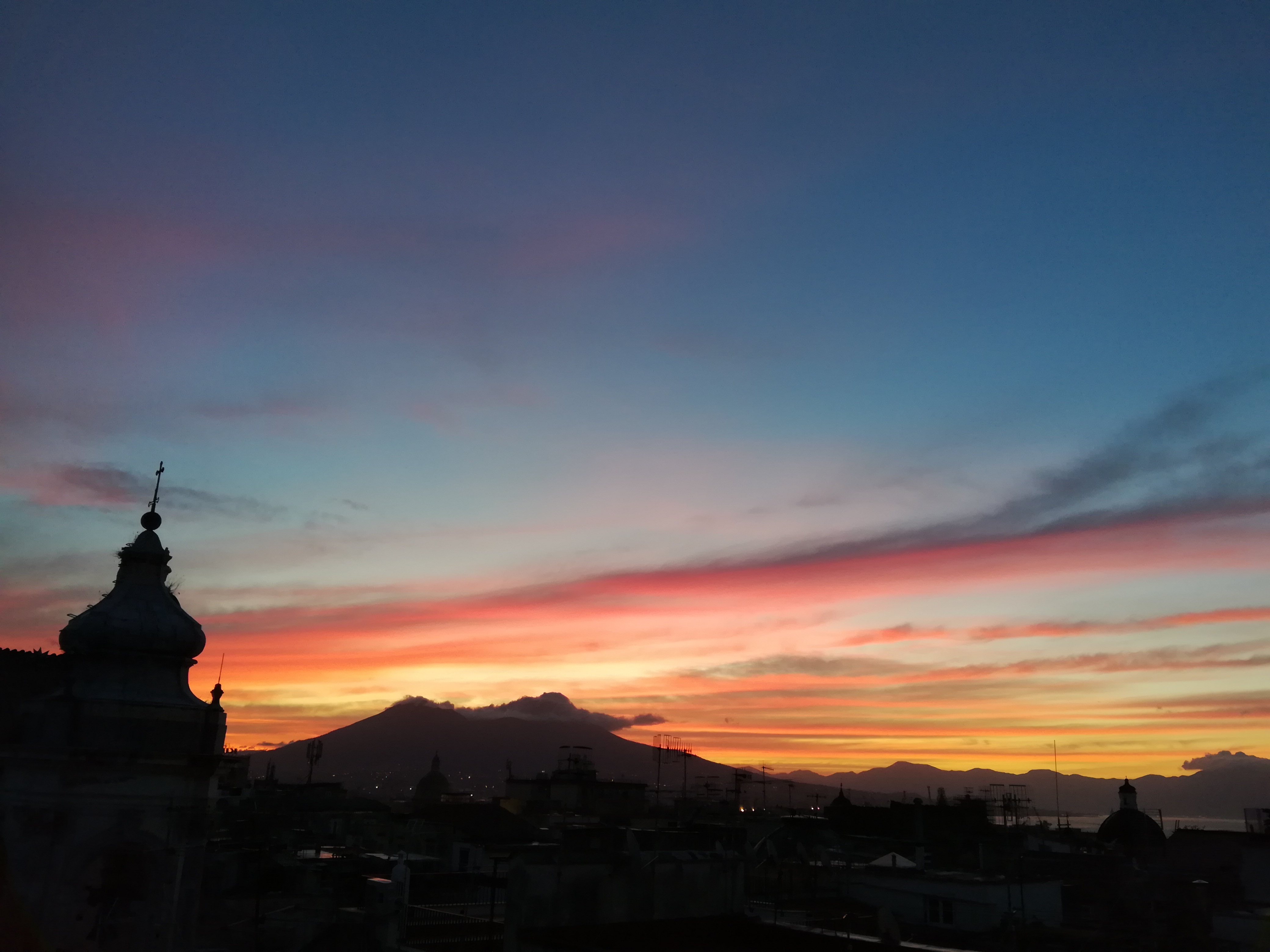 Today when I perform the song, charged with irony and humor but the honesty of having to fight for the freedom of expression, I try to think of all of the courage it took to leave her country and blaze a path for other female performs to come after her.
When Igo to Coroglio beach, a place where music echoes on the water all night at the clubs dotting the coastline, I think of Ria Rosa in New York, imagining herself in trousers, walking unaccompanied in the sand, cigarette in hand and the reddest of lipstick on her.