Oh yes, the monuments, street food and street art in Naples are fabulous!
Might we suggest a tour with vesuviusvspompeii.com as the guides are all in love with their city and very specialized!
The tour focuses on daily life, traditions, food and street art in vibrant Napoli.
How fabulous is to go around with somebody who knows all the secret spots of the city and suggests all the specialties to try.
Do you want to visit also some local manufactures and shops where the locals go? Ask…and you'll have the answer!
Relaxing and food-related tours are some of our fabulous choices to learn and taste bella Napoli:
SHOPPING AND TASTE NAPOLI
Do you want to learn about sparkling Naples while shopping -or just window shopping- and tasting delicious street food, wine and cheese?
Your day will be spent between the charming Chiaia neighborhood, where all the principal Italian designer shops and local clothing manufacturers are to be found, OR visiting small artisanal shops in the fabulous crazy historical centre of Naples. Funny jewellery, cameos and coral, hand-made gloves, leather items, ceramics, Christmas decorations, nativity scenes, chocolate and candies are just some of the items you will see or buy.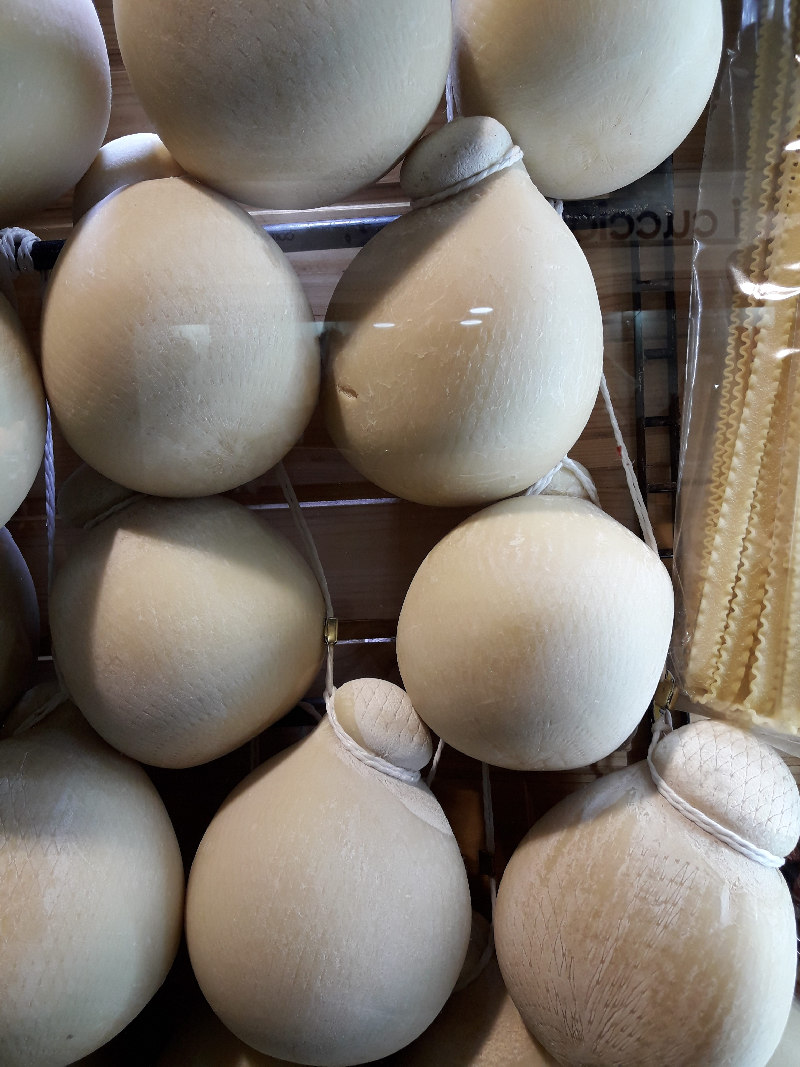 caciocavallo cheese
UNDERGROUND FABULOUS NAPOLI
Dante /Toledo/ Università/ Salvator Rosa and the ancient buried Greek-Roman city.
These are some of our favourite underground areas and we want to share them with you.
A tour between contemporary art and ancient history is what everybody needs to understand the layers of Napoli. It is so fabulous to go from minimal art and shining mosaics, to blue tunnels and skylights by some of the most famous international artists to a 2500 years old city hidden by the busy roads of Naples centre. Jannis Kounellis, Michelangelo Pistoletto, Joseph Kosuth, William Kentridge, Robert Wilson, Karim Rashid, Alessandro Mendini, Perino&Vele, Enzo Cucchi and Lello Esposito are only some of the artists who participated in designing and decorating this public transport fabulous museum.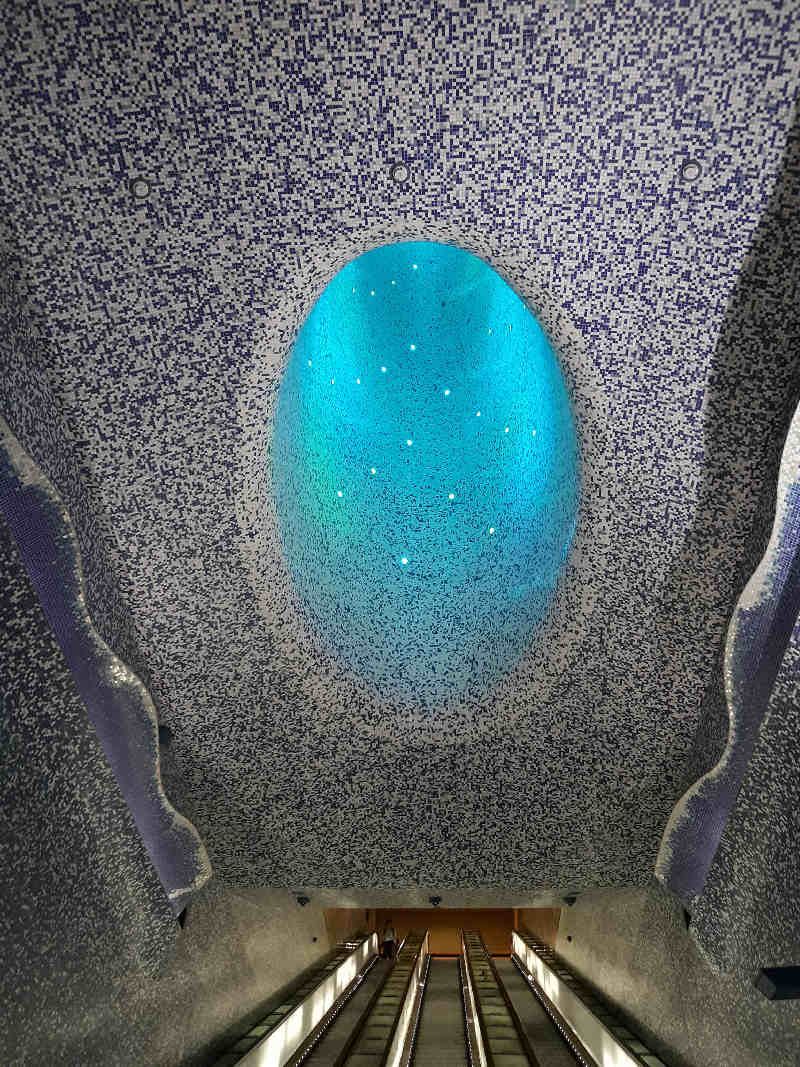 Toledo Station
ARCHAEOLOGICAL MUSEUM AND SANSEVERO CHAPEL
This is the best combination of top class antiquities and marvellous Baroque art.
Neapolitans call it THE MUSEUM, for its central location, sometimes ignoring that this museo is one of the most important archaeological museums in Europe. Why? The frescoes, mosaics, statues and utensils discovered in the Vesuvian area (Pompeii, Herculaneum, Boscoreale and Stabiae) are simply breathtaking!
Among its other collections are the Farnese and the Egyptian rooms. There is also the secret cabinet which shows many erotic objects from ancient times.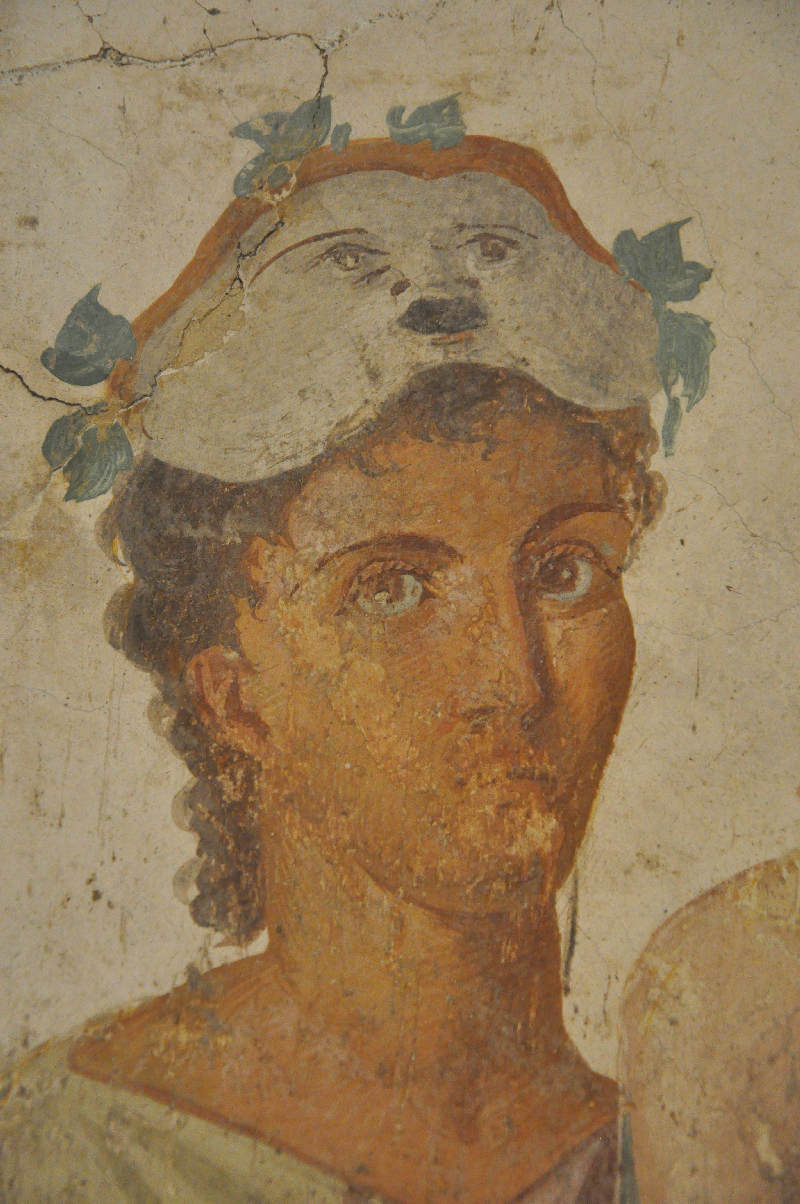 Archaeological Museum – Fresco from Herculaneum
And what to say about the Sansevero Chapel? It is one of the most visited monuments in the city and you will understand why only if you go there. In order to understand the intricate symbology and massonic meanings you will need an expert or a thorough guidebook. You will fall in love with the esquisite marble statues…book tickets on line to avoid long queues!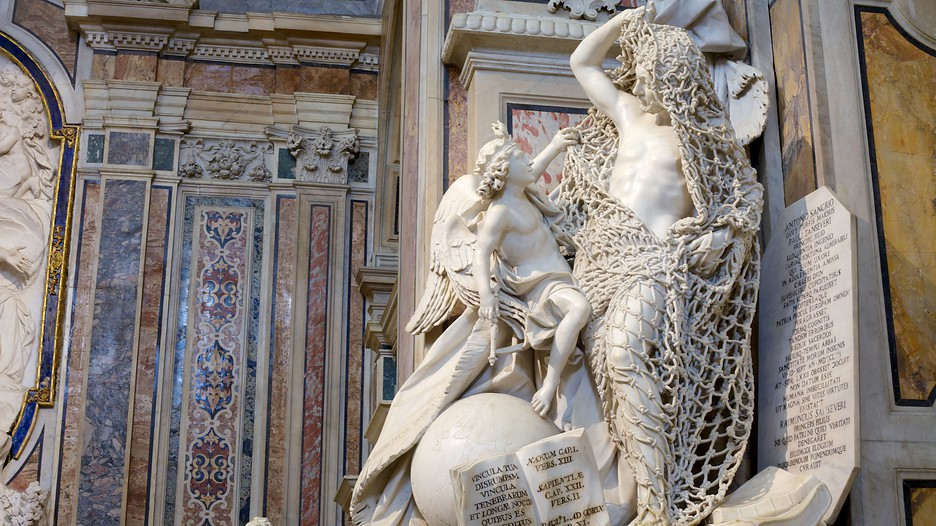 Cappella Sansevero – Francesco Queirolo  Disillusion