Alice:
Stepping outside of my balcony I see white smoke puff out of aluminum chimneys above Via Dei Tribunali, the pizza street. Late on, the cheesy, salty smell of all the things we need in life, toppings to be had or left off open to the world of possibility. This is the fabulous possibility of a city that cannot be described in words so many as in anecdotes…but perhaps its essence can be found in its in food. Something we find extra delicious: Naples is a food paradise where you do not need to spend a fortune to eat fabulously.
Obviously, the most famous culinary creation originating from this city is pizza. In 1889, Raffaele Esposito, a cook of the still thriving Pizzeria Brandi is given the great task of creating a meal for Queen Margherita di Savoia, the first queen after the unification of Italy. The result is a patriotic dish baked in the Capodimonte Royal Palace which has the colors of the Italian flag: green-basil; white-mozzarella; and red-tomato.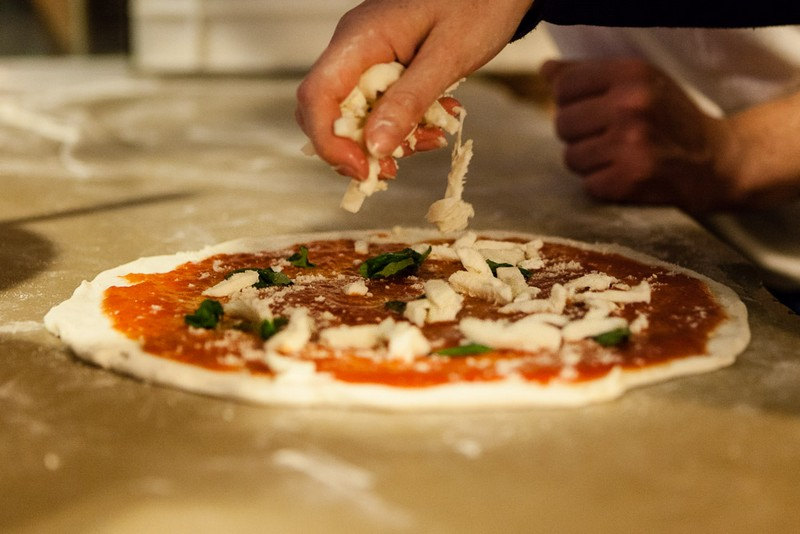 Here are some of our favorites:
https://www.tripadvisor.it/Restaurant_Review-g187785-d15096464-Reviews-Antico_Borgo_Ai_Vergini-Naples_Province_of_Naples_Campania.html
http://www.pizzeriadecumani.it/
http://www.palazzopetruccipizzeria.it/
Yet if you are looking for a great place to grab a plate of pasta or fresh seafood you must check out the trattorias of Naples. Some great dishes to try are pasta alla genovese (slow cooked meat with caramelized stewed onions), ragù, spaghetti with local clams or mussels, pasta with potatoes and provola cheese, fried fresh anchovies, buffalo mozzarella, peppers with olives and capers, fried zucchini dressed with EVOO, mint, garlic and vinegar, eggplant parmesan.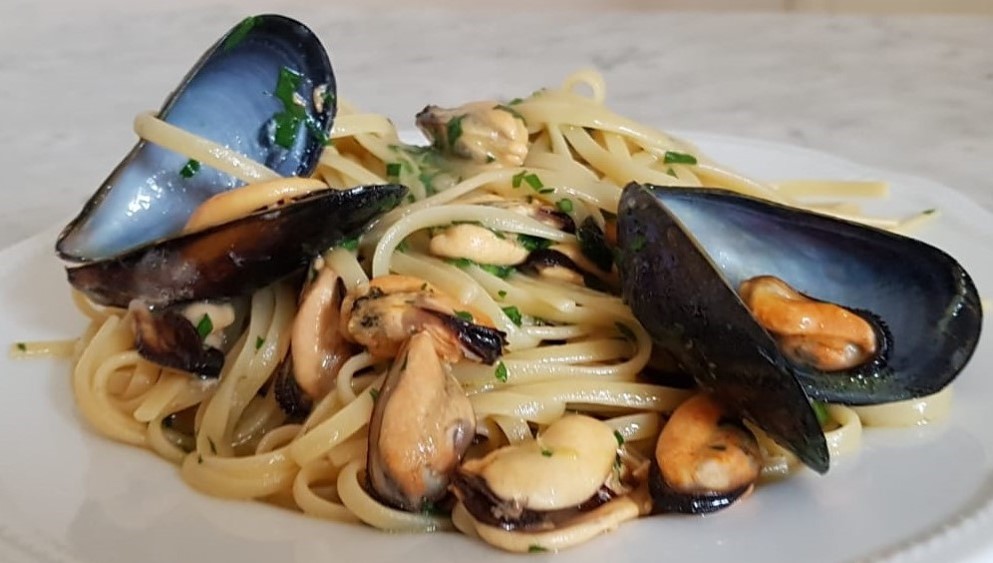 A few places to try local specialties in the historical center:
http://www.trattoriapignata.it/
https://www.tripadvisor.it/Restaurant_Review-g187785-d1091739-Reviews-Antica_Trattoria_da_Carmine-Naples_Province_of_Naples_Campania.html
https://www.tripadvisor.it/Restaurant_Review-g187785-d1021140-Reviews-La_Campagnola-Naples_Province_of_Naples_Campania.html
https://www.tripadvisor.it/Restaurant_Review-g187785-d7264967-Reviews-A_Lucianella-Naples_Province_of_Naples_Campania.html
http://www.osteriaangolino.it/